Latest News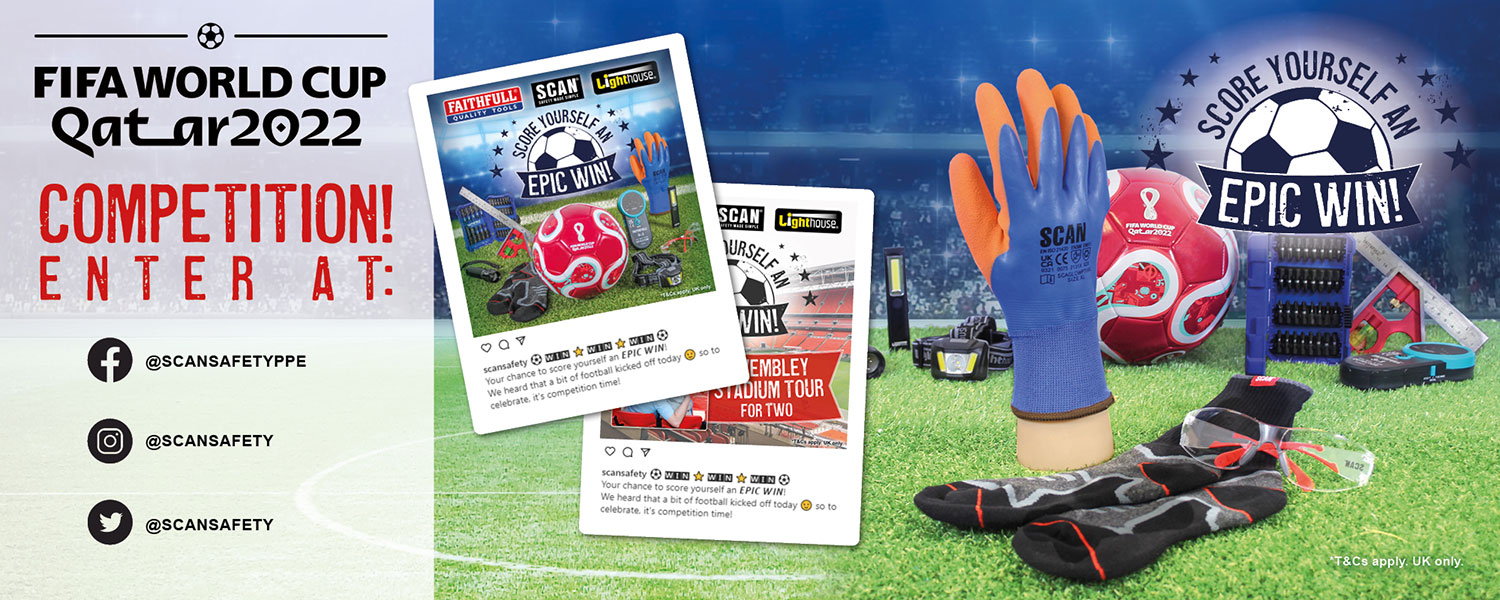 Your chance to score yourself an EPIC WIN!
To celebrate the World Cup Qatar 2022 we have joined up with Faithfull Tools & Lighthouse Torches to give away some amazing prizes!
UP FOR GRABS:
A Wembley Stadium tour for two
A World Cup football
A hat trick of goodies from Scan Safety, Faithfull Tools & Lighthouse Torches.
For your chance to win, head over to our social media channels and follow the instructions on our recent posts.
KEEP AN EYE OUT because a lucky few will be chosen at random to win a football!
T&C'𝘴 below. UK entries only.
SOCIAL LINKS:

Terms and Conditions
Faithfull, Scan & Lighthouse World Cup Competition
The promoters are: Faithfull Tools, Scan Safety and Lighthouse Torches, whose registered office is at Phoenix House,3 White Lodge Business Estate, Hall Road, Norwich, Norfolk, NR4 6DG, United Kingdom.
Offer not available to employees of Faithfull Tools, Scan Safety, Lighthouse Torches or any affiliated company, nor their family members or anyone else connected in any way with the companies.
All participants must be over 18 years and proof of age may be requested before posting prizes.
The main competition post will be made at 6pm on Sunday 20th November, across the promoters Facebook, Instagram and Twitter profiles.
To be entered into the competition, entrants must 'like' or 'follow' Faithfull Tools, Scan Safety and Lighthouse Torches, 'like' the competition post, comment a football emoji, tag two friends and 'share' or 'retweet' the competition post.
The prizes for the main competition are; FIFA World Cup Football, Wembley Stadium Tour for Two, Faithfull Screwdriver Bit Set, Faithfull 3-in-1 Detector, Faithfull Combination Square, Scan Flexi Spectacles, Scan Work Socks, Scan Waterproof Thermal Gloves, Lighthouse 3W LED Focus Torch, Lighthouse LED Multifunction Headlight, Lighthouse LED Slimline Torch.
There will be nine further FIFA World Cup Footballs to win, which will be chosen at random across the duration of the competition from the entrants. These will be split to three footballs per promoter.
The promoter reserves the right to cancel or amend the prizes stated, and these terms and conditions without notice under exceptional circumstances.
No cash alternative to the offer will be available.
The promoter's decision in respect of all matters to do with the offer will be final and no correspondence will be entered into.
In processing any personal data relating to the entrants we will at all times comply with the provisions of the Data Protection Act 1998 and General Data Protection Regulation of 2018.
The Wembley Tour for Two voucher is subject to its own terms and conditions and is in no way affiliated with the promoters.
Closing date for participation will be 11.59pm 18/12/2022. After this date no further entrants will be entered into the drawer.
The promoter is not responsible for inaccurate offer details supplied to any participant by any third party connected with this offer.
By using this offer, a participant is indicating their agreement to be bound by these terms and conditions and participation is deemed as acceptance of these terms and conditions.
---
BULK SAVERS - 25/07/2022
BULK SAVERS is out! With amazing Bulk deals on some of our most popular lines. You will not want to miss these deals, trust us. Get stocked up and save! For more information get in touch with your local Toolbank branch.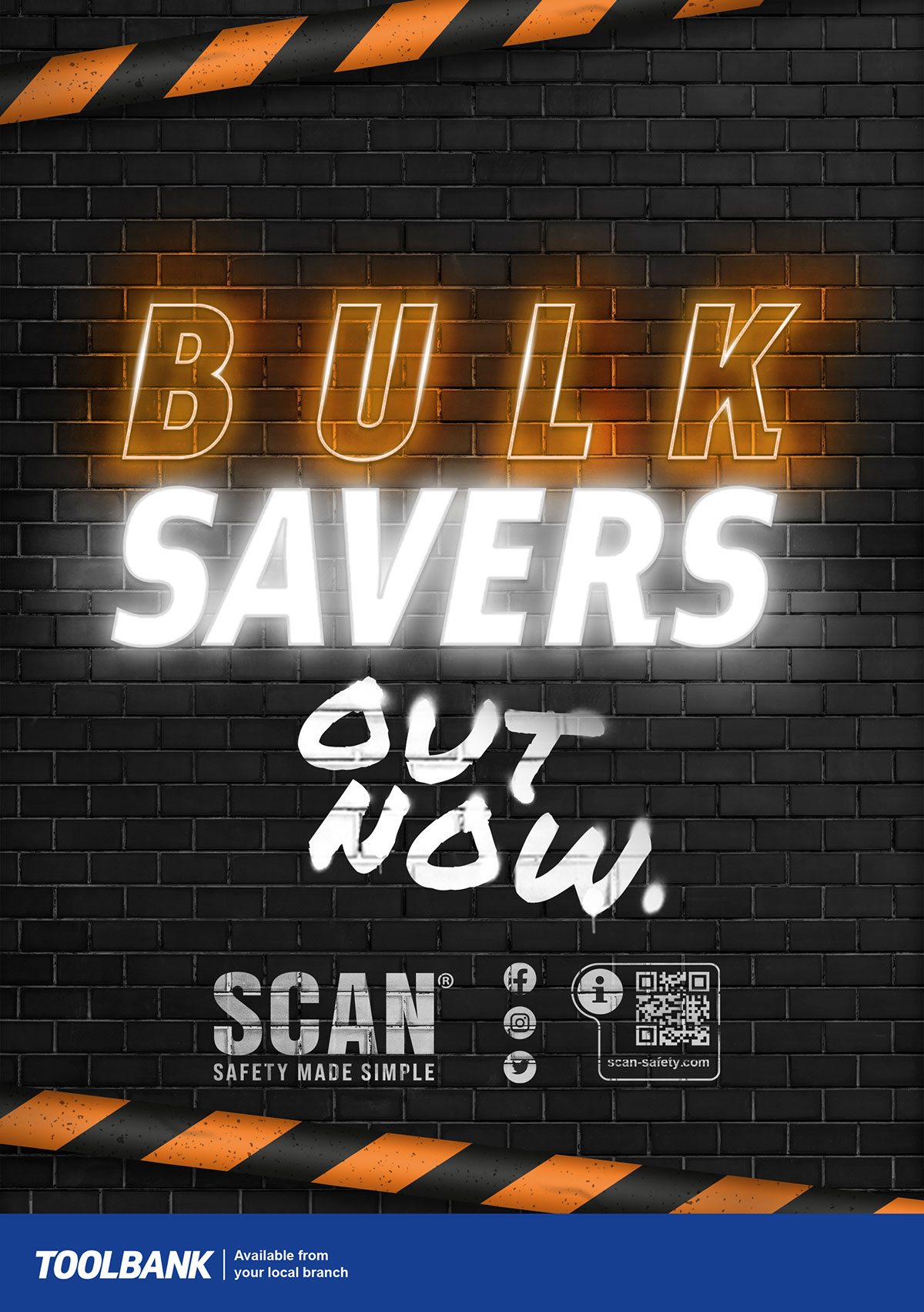 ---
Discover Our Products at Your Local Real Deals for You Approved Stockist! - 04/11/2021
This year, we're proud to be taking part in the iconic Real Deals for You Christmas promotion!
Real Deals for You is the biggest initiative that Toolbank delivers every year, offering a winning combination of bestselling and exclusive products from the world's leading trade manufacturers - made available to you, the customer, from over 2,000 Approved Stockists located around the UK and Ireland.
When you buy from a Real Deals stockist, you can expect to find the biggest brands (like us!) at the fairest possible prices - while also supporting your local high street in the process!
Now, it's never been easier to take home many of our famous products - simply enter your postcode into the handy Real Deals for You Store Locator to find your local stockist and visit their store or website today, to make a purchase!
Explore all the fantastic products that are currently available as part of the promotion here, including a number of our staple products- as well as some which are entirely new and exclusive to Real Deals for You!
Remember, if you're looking for a 'quality brand on your doorstep', head over to realdealsforyou.com and let's keep the tool trade local!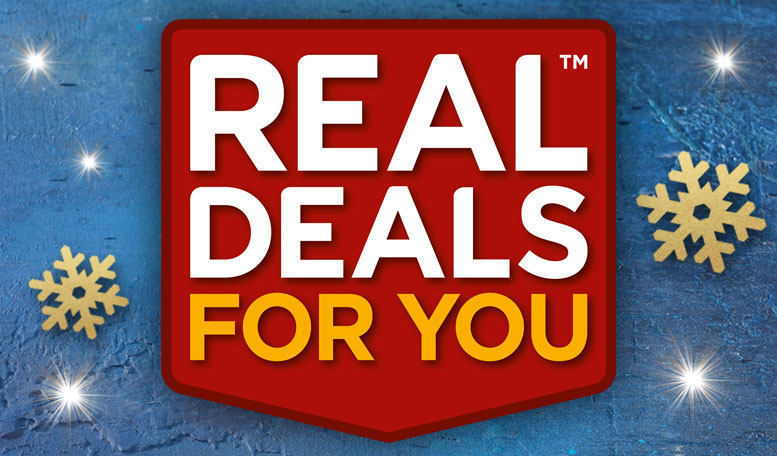 ---
Scan Safety – UK Lockdown Restrictions Easing - 23/04/2021
As lockdown restrictions ease in the UK, it remains important for everyone to stay safe and follow the guidelines. Scan Safety's stock levels of essential PPE equipment are stabilising after a substantial increase in demand. Working closely with our supplier partners across the world we have secured new stock of masks, gloves and sanitiser products to meet our customers' needs.
Our product development department has been working hard during this period to further the Scan Safety range and give our customers the PPE and safety products they need in these ever changing times. Keep a look out across our social media pages to see all our updates.
Click here to find your local stockist.




Take the next step safely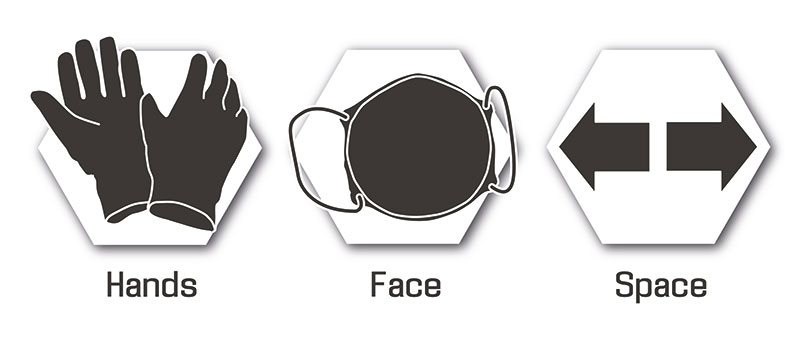 ---
Scan Safety statement on the Covid-19 Coronavirus situation:- 26/02/2020
Due to the Coronavirus situation, demand for masks has been far higher than usual. This has unfortunately left Scan with no stock of masks. Deliveries of new stock have also been affected.
Scan Safety is closely monitoring the evolution of the Coronavirus situation and following the World Health Organisation travel advice that is affecting global supply networks.
The Company is regularly updating staff on the situation and on necessary precautions to take. Scan Safety China office is observing Chinese Government requirements for staff working and travel. With regards to the business impact, China domestic and worldwide travel restrictions are posing some logistical challenges. Scan Safety work with many supplier partners across China, some factories remain closed whilst others have re-opened following the issue of permits to trade by the local government, albeit many of these factories are operating on skeleton crews as many workers have not returned after the extended Chinese New Year break. In summary, there is no immediate cause for concern (protective clothing and masks aside) but there will undoubtedly be some disruption to come. This may be compounded further if retailers decide to increase stocks over and above their normal holding for this time of year.
Scan Safety is constantly evaluating the situation and monitoring any potential knock on effects to production and deliveries and will try to mitigate via alternative plans where possible. Scan Safety will provide updates as the situation evolves.
Please refer to government guidelines for suitability and effectiveness of masks against the Coronavirus.
---
PPE Regulation Update
The Personal Protective Equipment (PPE) Directive 89/686/EEC is a key European legislation relating to occupational safety throughout Europe. The Directive is to ensure free movement of protective equipment and specify individual requirements that PPE must adhere to at the time of manufacturing and/or placement in the market. The PPE Directive hasn't really been addressed since it was published in 1989. To reflect the newer and more current technology and processes used for development and distribution of PPE, the Directive will be superseded by a new PPE Regulation (EU) 2016/425. This new Regulation will take on revisions that other Directives have received during the recent years, as well as reinstating the Directive as a Regulation. Published in the Official Journal on 31 March 2016 it will become fully effective on 21 April 2019.