De-luxe Industrial Safety Helmet
- Yellow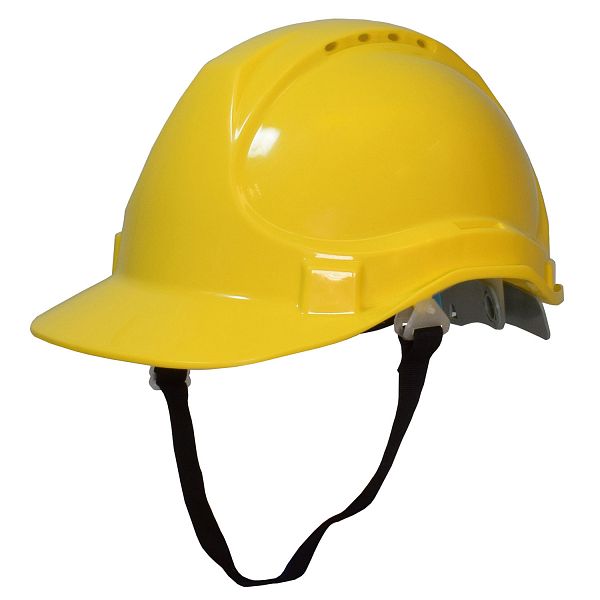 Description
A tough and functional polypropylene (PP) helmet with top vents,polyethylene (PE) harness with ratchet and a rain gutter. Head protection is essential for site workers for protection from falling objects or striking against fixed obstacles.
Helmet weight 380g
Four point polyethylene harness with sweatband
Ratchet button quick adjustment from 530mm - 630mm
Conforms to EN397:2012 + A1:2012
Helmet Colour Codes
Black
- Site supervisor
Orange
- Slinger / Signaller
White
- General use (Including sites where colour coding impractical), Manager, Client, Competent operative & Vehicle marshall
Blue
- Inexperienced person / Visitor
Helmet manufacture date is marked inside.
Expiration date is 5 years from manufacture.
Information
| | |
| --- | --- |
| List Price Zero Rated | £10.29 |
| Code | SCAPPESHDELY |
| Colour | Yellow |
| Buy Online | Available Soon |
€
£
Catalogue page
Scan Catalogue Page 12