Standard Industrial Safety Helmet
- White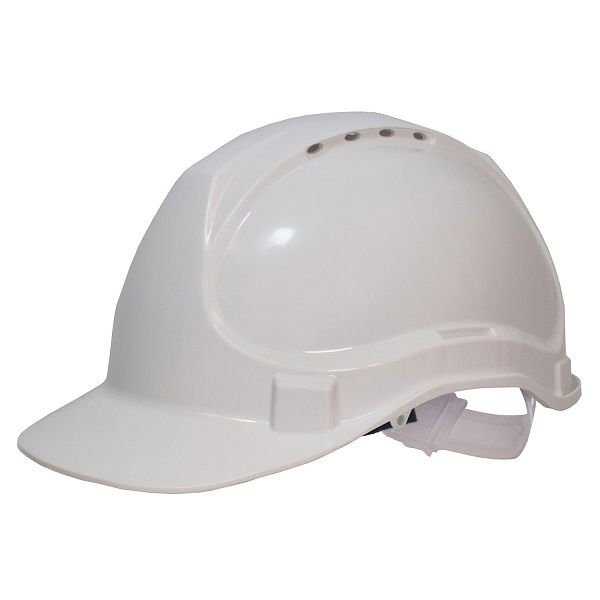 Description
This industrial safety helmet is manufactured from high density polyethylene (HDPE) and features top vents, a pinlock harness and a rain gutter. Head protection is essential for site workers for protection from falling objects or striking against fixed obstacles.
Helmet weight 340g
Six point polyethylene (LDPE) harness with sweat band
Rain gutter to channel water away from the helmet and face
Easily adjustable to fit head sizes from 530mm - 630mm
Conforms to EN397:2012 + A1:2012
Manufacture date is marked inside helmet.
Expiration date is 5 years from manufacture.
Catalogue page
Scan Catalogue Page 11